Leave a Lasting Legacy—
Make an Impact with a Planned Gift
A Darrow School education is a gift that ensures the values and knowledge of the Mountainside are passed from generation to generation. It is an investment in the future of young people and the world they inherit. Darrow's Legacy Society honors those who have the vision and generosity to include the School in their estate plans. Members who designate Darrow as the beneficiary of a bequest, trust, retirement plan, life insurance policy, or other estate provision join those who have committed to secure the future and preserve the past. Legacy gifts, unless otherwise designated, will build endowment, secure financial stability, and enhance planning. These gifts provide future generations of students the opportunity to experience the distinctive education of Darrow School.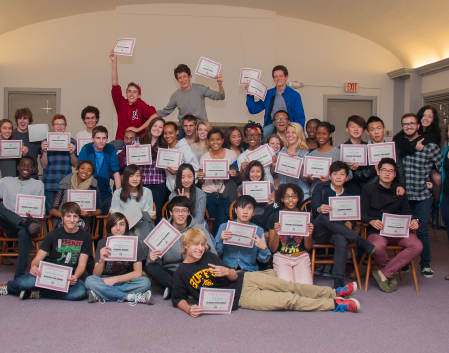 Simple Gift. Huge Impact.
Through various types of bequests to Darrow, you may secure a charitable estate-tax deduction for the value of the gift. Best of all, you will know that your generosity will support our mission for years to come. Read more
Life Stage Gift Planner™
This feature of our Web site will facilitate the planning of your gift. We will bring up the issues you may be dealing with as you decide which type of gift is most appropriate given your life situation. Read more
© Pentera, Inc. Planned giving content. All rights reserved.